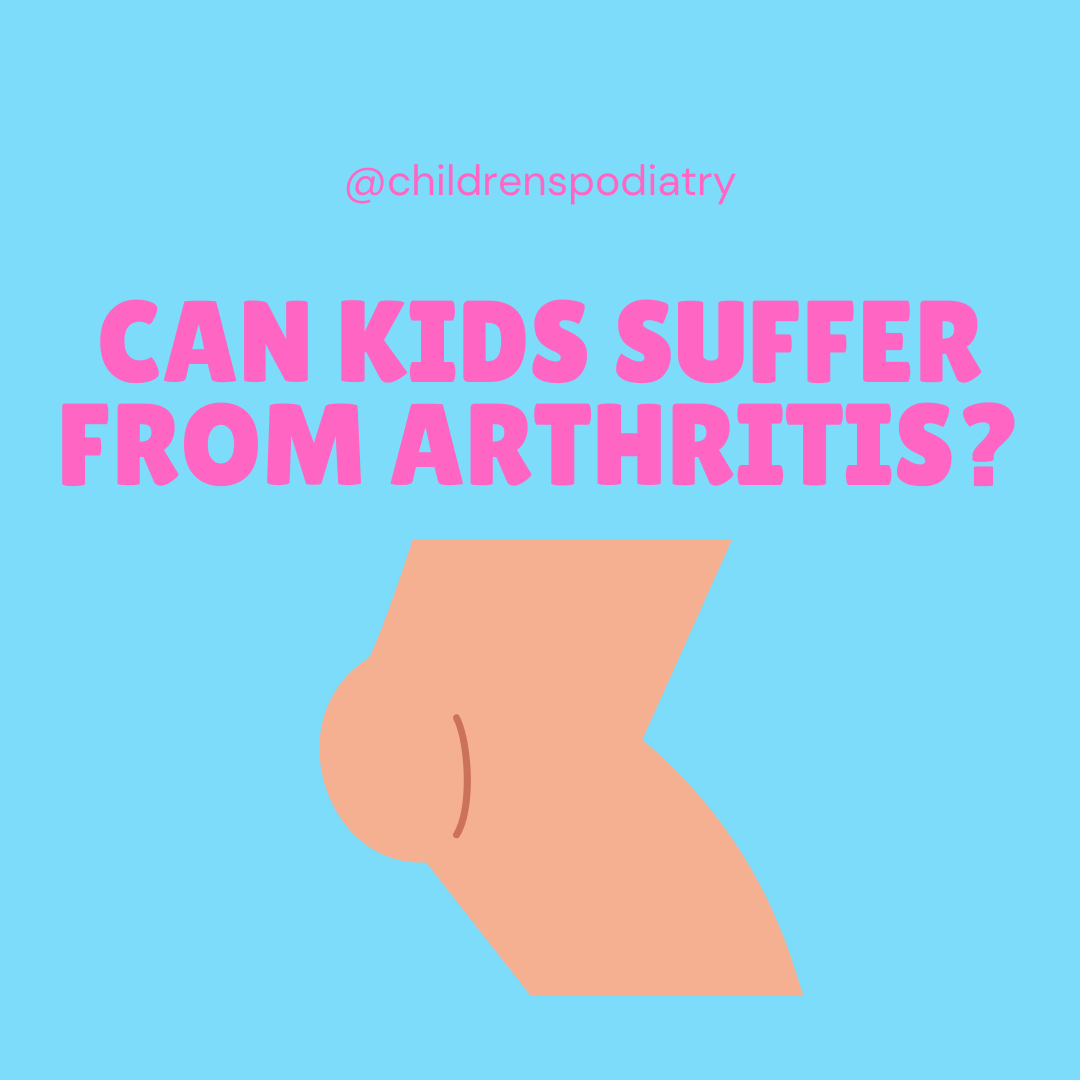 02 May 2022

Can kids have Arthritis? Yes they can!

Kids can suffer from arthritis?? Yes, they absolutely can.

Children can develop a condition known as Juvenile Idiopathic Arthritis, often referred to as JIA.
So…what exactly is Juvenile Arthritis?
The name juvenile means young person; idiopathic; of an unknown cause and arthritis; inflammation and stiffness in the joints. So,in short, it is the condition when children experience stiff, inflamed joints for an unknown reason.
What are some of the signs and symptoms to look out for?
Every case of JIA is unique and not all symptoms will present at the same time. Symptoms can vary from day to day, with different activities causing some to flare up more than others. These symptoms include:
Joints that are warm to the touch.
Joint swelling and tenderness
Weight loss & loss of appetite
Walking with a limp
Rash and/or fevers
Trouble sleeping due to pain
A reduction in physical activity
Stiff joints first thing in the morning.
Trouble straightening and bending joints to the full range of motion
Fatigue
How do we manage Juvenile Arthritis?
If you notice any of the above symptoms over an extended period of time, it may be a good time to book into your paediatrician and have them checked out. If the doctor suspects that JIA is the cause of your child's symptoms, they will likely recommend that you visit a podiatrist to help with your child's care.
Have a child suffering from Juvenile Arthritis? Why not book in to see one of our experienced podiatrists? Let us help you create a treatment plan that gives your child the best outcomes.